Unmatched Resolution When Imaging the First 3cm of the Body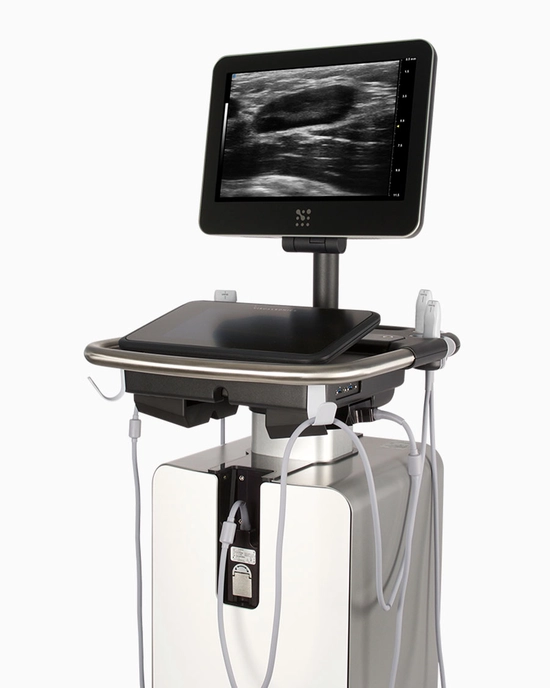 The Vevo MD opens up new possibilities for medical imaging that have never been seen before with resolution as fine as less than half a grain of sand.
Discover the Power of High Resolution

Custom-designed and optimized to operate with the Vevo MD are the new UHF Series transducers. This patented technology allows for the finest resolution of any general purpose ultrasound system today. Ergonomically designed, these transducers come in a range of sizes and resolutions to allow for greater flexibility.
Visualize tiny anatomy not visible with conventional ultrasound
Range of highly advanced UHF transducers, up to 70MHz
User-friendly, customizable touchscreen interface that reduces exam times
Ground-breaking technology that opens up new possibilities in medical imaging
Vevo MD 1.1 now available.

This new release offers:

Power Doppler
Pulsed-wave Dopper
Wireless connectivity
New clinical indications
New measurements
Workflow enhancements

Customized Workflow
Experience a user-friendly customizable touchscreen interface that improves workflow and reduces examination time. The most important functions are intuitive and accessible on your screen at all times.
Bold Innovation
Ultra-high Frequency Imaging for Clinical Use
For Clinical Research
3D Ultrasound Imaging
Visualize tiny anatomy in 3D ultrasound like never before.
Learn more