Screen, Analyze and Monitor Animal Models In Vivo for Drug Discovery and Development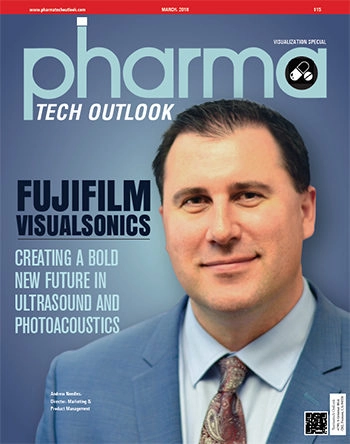 Small animal models are now an integral part of pharmaceutical drug discovery and development prior to commercialization.
Small animal imaging is an efficient and cost-effective research platform for the timely validation of novel drug agents. These technologies are essential to developing an understanding of the underlying mechanisms of conditions such as cancer, diabetes, and cardiovascular, immunological and neurodegenerative diseases.1
Creating a Bold Future in Ultrasound and Photoacoustics - Pharma Tech Outlook (Shown left)

Small animal imaging generates more relevant, translatable data from drug discovery and development studies than ex vivo techniques. See how our Vevo imaging systems fit into the drug discovery process below: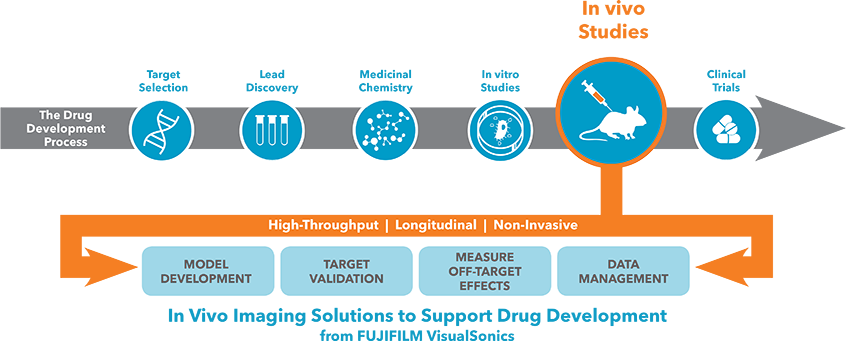 Around the globe, Vevo imaging systems are embedded in the the top pharmaceutical and biotechnology companies as integrated, scalable and translatable tools for drug discovery. Ultra-high frequency ultrasound and photoacoustic imaging solutions from FUJIFILM VisualSonics allow for non-invasive, longitudinal monitoring suited for in vivo studies of efficacy and toxicity in the drug development process.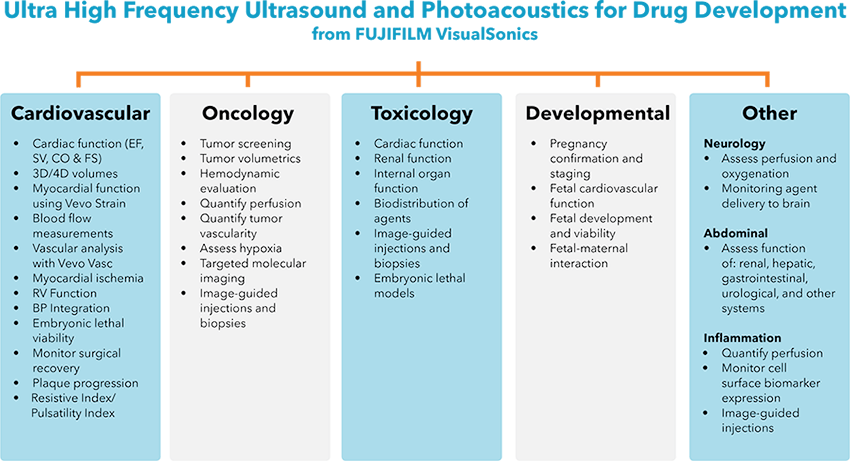 Explore the possibilities in:
Biomarker research & investigation
Interventional procedures
High-throughput screening in real-time
Toxicology studies
Understanding disease onset & progression

Key Benefits:
Pre-safety assessment of drug liability
De-risking of potential therapeutics compounds
Development of non invasive biomarkers of efficacy and/or injury of drugs
Turn key imaging protocols to visualize structural, functional or molecular biomarkers in research areas including Cardiovascular, Cancer, Reproductive and more
Data management - data captured from studies can be managed using VisualSonics iPACS solution
---
1 Applied Clinical Trials: http://www.appliedclinicaltrialsonline.com/small-animal-imaging-develops-role-drug-development