Get High Resolution Anatomical Data with B-Mode Ultrasound!
Visualize and quantify anatomical structures and more
B-Mode is a two-dimensional ultrasound image display composed of bright dots representing the ultrasound echoes.
The brightness of each dot is determined by the amplitude of the returned echo signal. This allows for visualization and quantification of anatomical structures, as well as for the visualization of diagnostic and therapeutic procedures for small animal studies. 
This universal imaging mode is great for:
Image-guided injections for needle placement of an injection or aspiration procedure
Identification of lesions, cysts or tumors
Locating structural anomalies
Visualizing cardiac and vascular movement across the cardiac cycle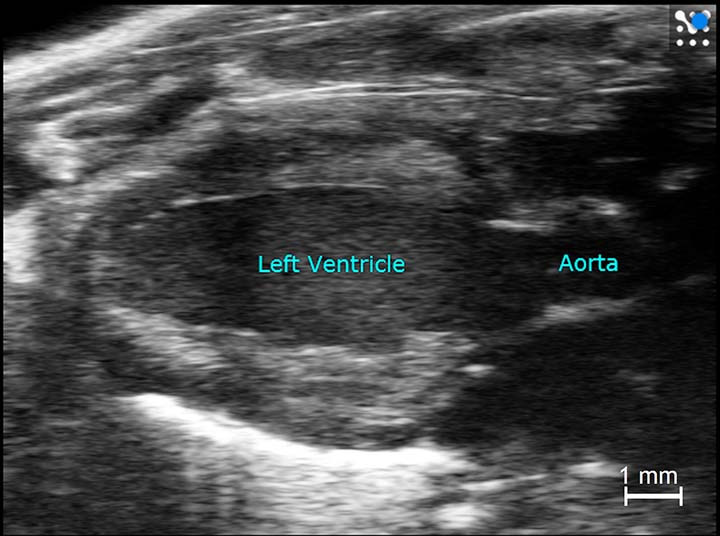 B-Mode Image of a Mouse Heart in Parasternal Long Axis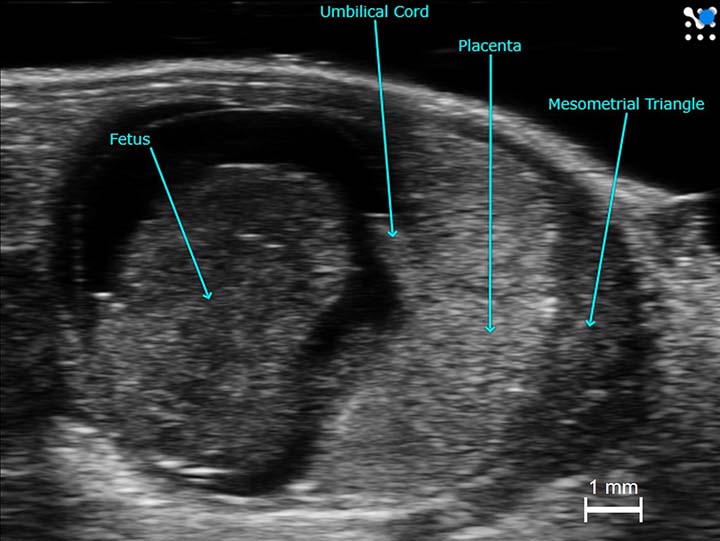 B-Mode Image of a Mid-gestational Mouse
Images can be exported as still images (TIFF, BMP) or video cine loops (MP4, AVI, GIFF, WMV, DICOM) and can be analyzed with Vevo LAB software.