Discover the Benefits of Lung Ultrasound for Small Animals
Vevo ultra-high frequency ultrasound provides a fast, non-invasive method for identifying pulmonary pathologies.

Including:
Pleural effusion
Pleural thickening 
Pleural defects
White lung
Heart failure with preserved ejection fraction
 
Our technology is also an ideal option for non-invasive induction of your lung cancer models using image-guided injection.

Healthy Lung Characteristic Artifacts:
Bright pleural line at top

​A-lines - Curved, bright lines between dark rib shadows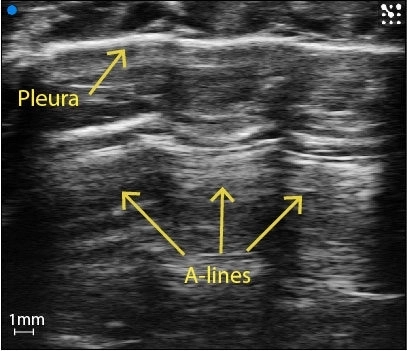 Image courtesy of: M.Sc. Niklas Hegemann, Kübler lab, Institute of Physiology, Charité-Universitätsmedizin Berlin & Dr. Jana Grune, Nahrendorf lab, Center for Systems Biology, Massachusetts General Hospital.