Experience Ease-of-Use with Open and Configurable Architecture
Available on the Vevo F2 Imaging System
Equipped with Vevo Advanced Data Acquisition (VADA), the Vevo F2 allows access to pre-beamformed individual channel data via an all new, easy-to-use, graphical interface.
With full control over transmit delays, waveforms, and pulse sequences, researchers now have both the power and the freedom to develop and explore new imaging methods in a quick, iterative fashion — going well beyond existing imaging modes.

See the interactive version of the Vevo F2 Signal Transmit and Receive Chain infographic.
VADA in Four Easy Steps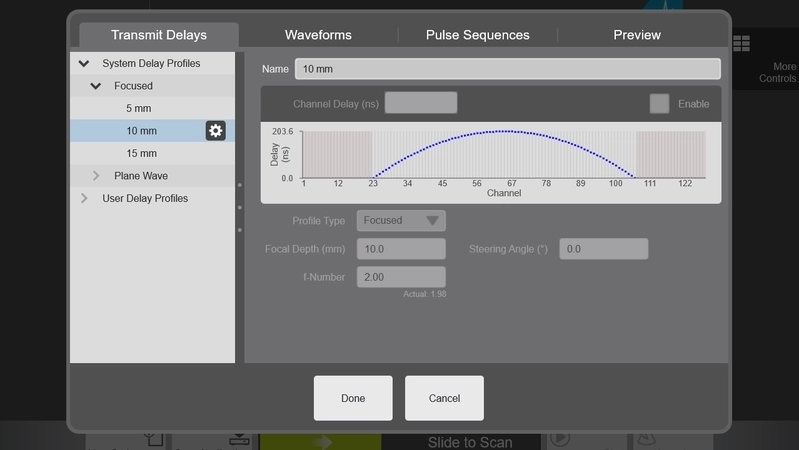 Pulse Sequence
Set up the sequence of transmit events.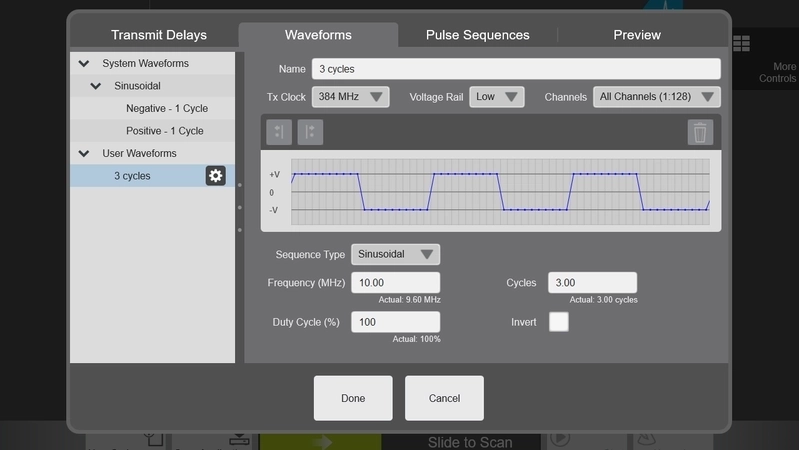 Custom Waveforms
Configure the shape and timing of the ultrasound pulse on a given channel.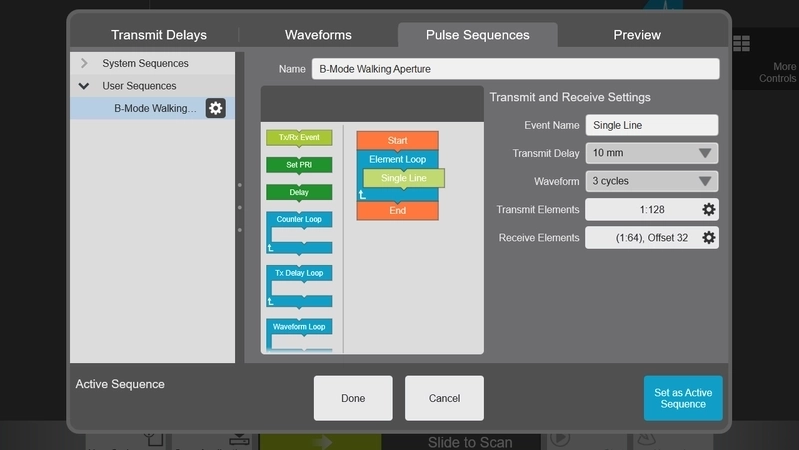 Transmit Delay
Set timing of transmit on individual channels. Allows for focused beams or plane waves.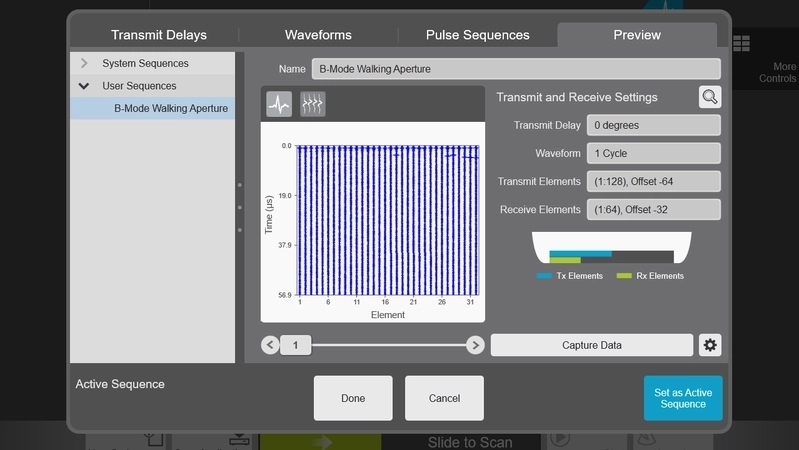 Multi-Channel Data
Allows for offline beamforming approaches to be applied and tested.
Presentation
Learn More About VADA
Stephen Buttars, MSc., Product Operations Manager, provides an overview for what the Vevo F2 can do for your acoustics and engineering research; along with an in-depth look at the VADA user interface.