Empower Your Research with Photoacoustic Imaging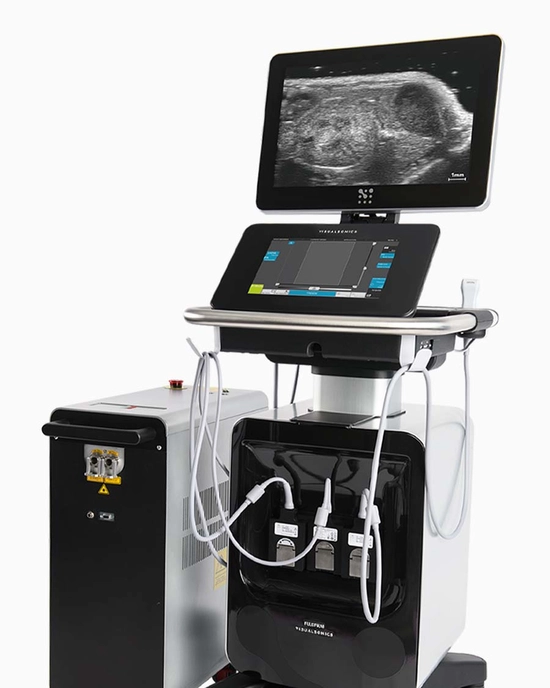 Experience the Vevo F2 LAZR-X, the world's only customizable multi-modal in vivo imaging platform.
Combining low to ultra-high frequency ultrasound and photoacoustics.
Customize imaging depth and resolution
Flexibility to image at low frequency for improved Imaging depth (up to 9 cm)
Image at ultra-high frequency for superior resolution (down to 30 microns)​

Customize light delivery
Interchangeable fiber optics that facilitate application-specific light delivery

Open platform, acoustics engineering capabilities
Plane-wave imaging possibilities
Obtain pre-beamformed individual channel data


The hybrid Vevo F2 LAZR-X allows users to visualize real-time oxygen saturation and molecular imaging, co-registered with high resolution anatomy. Explore the possibilities!
Superior resolution (down to 30 µm)
Customizable touch-screen interface
Ergonomic design (compact and portable)
Wider range of animal models to be used in translational research
Dr. Jithin Jose
Customize Imaging Depth and Resolution with the Vevo F2 LAZR-X
The Vevo F2 LAZR-X is a unique platform that provides complete flexibility to researchers to expand the range of applications in preclinical imaging.
Explore Vevo F2 LAZR-X Applications