Transcend Research Barriers with the Vevo F2
Meet the world's first ultra-high to low (71-1MHz) frequency ultrasound and photoacoustic imaging system.
Ideal for cross-functional biological and physiological research.
Powered by next generation electronics and system architecture. Image a range of animal models at low frequency for penetration and ultra-high frequency for resolution using one platform.
Versatile
The Vevo F2 imaging system can meet the needs of researchers performing:
Seeing More Matters
Get superior image quality with newly re-designed Vevo HD processing

With optimized high frame rates, the Vevo F2 enables better visualization of dynamic processes, such as heart wall motion and valve motion

Visualize real-time oxygen saturation and molecular imaging, co-registered with high resolution anatomy using photoacoustics

Ergonomic Design
Intuitive touch screen interface

Three transducer ports allows switching from one transducer to another seamlessly; saving time in the lab
State-of-the-art Technology
Experience the Next Evolution in Ultrasound and Photoacoustic Imaging
Explore Research Applications for the Vevo F2
Oncology
Acquire multi-modal 3D data from tumors in your cancer models at higher throughputs than ever before. Visualize tumor vascularity with greater sensitivity by taking advantage of enhancements to Doppler imaging modes.
Learn more
Cardiology
Advanced 4D and EKV imaging are up to 10x faster, allowing for greater efficiency in cardiovascular imaging. New low frequency phased array transducer opens new possibilities for imaging the hearts of larger animals
Learn more
Neurobiology
Advance your brain imaging studies by using the open access to channel data in order to apply plane wave techniques to acquire advanced vascular data.
Learn more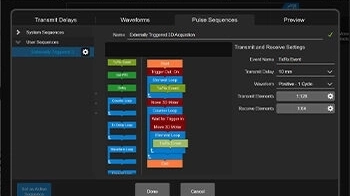 Acoustic Engineering
Plane wave imaging
Signal processing and beamforming method development
Tissue characterization
Attention Acoustics Engineers
Vevo F2 for Ultrasound Research
The Vevo F2 now satisfies the imaging needs of preclinical researchers and those of acoustic researchers, ultrasound engineers and those that may benefit from ultra high to low frequency imaging capabilities.
Hear from our staff
How can the Vevo F2 advance your research?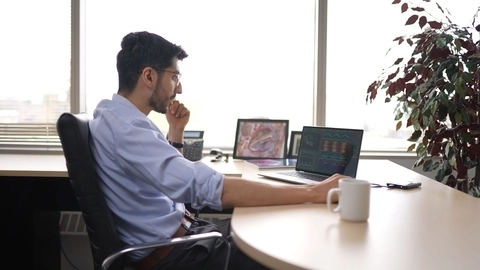 Analyze Your Data Using
Vevo LAB
View and measure data acquired on your Vevo ultrasound or photoacoustic system with Vevo LAB!
Learn more